California Colleges & University Information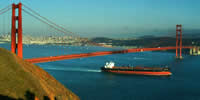 Fact: Californians with a college degree can earn $30,000 more than Californians with only a high school diploma or GED.

And with nearly 400 colleges, universities and vocational training schools to choose from, why not take advantage of what California has to offer?
It's well known that California is the entertainment capital of the United States. But, did you know it's also the largest agricultural state in America? Or, that it produces more goods than any other U.S. state - making it the seventh largest economy in the world?
Perhaps even more important - California is the most populous state, making each higher education campus diverse in body and mind. In order to get the most of your education, it's important to find a school that best fits your needs. That's where we come in. Search by major (you can find anything from acupuncture to zoology and every discipline in between), or even by county location. We'll not only let you know what colleges matches your request, but will provide you with other necessary information to help you make your decision - such as college type, what degrees and/or certificates it offers, the campus setting, whether campus housing is available, and what the student population is. Best of all, you can simply add your top college choices to your own "favorite colleges" list for easy reference.